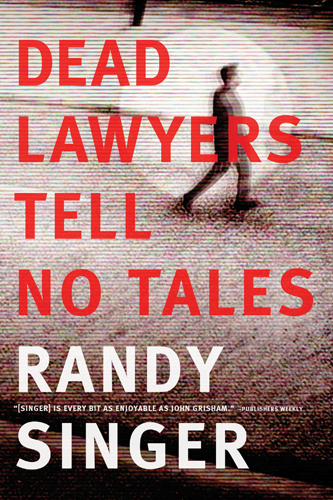 Landon Reed went straight from being a star college quarterback to being a convicted criminal.

While in jail his life is transformed by the grace of God and by deciding to earn his law degree.

The only problem is that potential employers are reluctant to trust a guy who threw his entire football team under the bus for a few thousand dollars.

But things look up when he finally lands a firm and comes under the mentorship of the firm's loner attorney, Henry McNaughten.

Unfortunately, Henry gets offed and Landon has to decide whether to carry on with the case they are working, one in which he doubts his client's innocence, or to leave the firm altogether.
I enjoyed the story very much.

I thought I knew who the bad guy was early on but there was enough doubt to keep me second-guessing myself throughout the story.

This was very much a relationship story between Landon and his wife.

I was a bit surprised at how much attention was given to the struggle between Kerri and Landon; those looking for a fast-paced action thriller might not find this to their liking, but I thought it added quite a bit to Landon's dilemma of whether to keep working at the law firm or leave it.
It is a very good story that kept reading so I could find out for sure what was going on.

This is a great book to spend a few summer hours with. Find out if this book is for you. Read the first chapter here.
Visit
randysinger.net
or click on the picture on the left to find past stories and what is coming next!
For more information about this book--click here--or on the title above!
I received this book from Tyndale Fiction free of charge in exchange for an honest review.