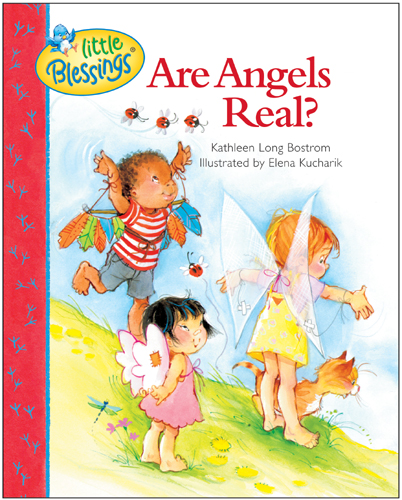 That was the answer of my four-year old when I asked him what he liked about this book.

He might be a little partial—his favorite book as a baby was Little Blessings GodMakes Nighttime Too.

We read it every night for a long time.

Plus, he looks just like one of the children in the book.
The Little Blessing series of books should really be a standard set in any home with small children.

Are Angels Real follows the same pattern as the other Little Blessing books.

The beginning has several questions asking about angels in a cute rhyming tone.

The second half answers those questions from a Biblical perspective in the same enchanting way.

The end of the book has each question followed by the written out Scriptures that support the answers given.

And of course, the illustrations by Elena Kucharik are the icing on the cake!

These are all around wonderful books for children, and they might teach their parents something too.
For a preview of this book--
click here
--or the title above!
I received this book free of charge from the Tyndale Blogging Network in exchange for an honest review.